Baltimore, House music is back! House music, for those less familiar with the genre, is a kind of fast-paced, 128 bpm, club-ready electronic dance music with throbbing rhythms, drum machines, synthesizers, and often repetitive vocals. It was first pioneered by Black DJs in the post-disco music era and has been incorporated in dance music by major recording artists from Janet Jackson to Lady Gaga. Its name generated from the 1980s-era Chicago club called The Warehouse. Baltimore House Music roots can be traced back to such DJs as DJ Spen, Karizma, Teddy Douglas, Jay Steinhour, Thommy Davis of The Basement Boys, and Wayne Davis, a man some consider the godfather of house music in the city.
In the 90s The Baltimore club scene started to shift from house music centric to hip hop as college parties gained momentum in the clubs. House music nights began to dwindle in attendance and in popularity. Since that time, the house music scene has shifted from the nightclubs of Charles Village to the corridors of our nation's Capital in DC. But artist such as Beyonce and Drake, recently brought the attention of house music back to the mainstream hip hop community with their albums last summer.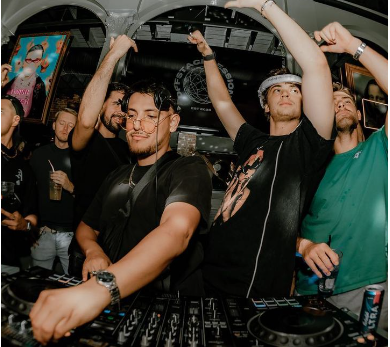 Today, local DJs are trying to bring the house music scene back to Baltimore. Offstage Sessions is the brainchild of local Artists Iisco and Syre. Iicso, a DJ from the RMR Entertainment group, was inspired to DJ at a music festival in his youth, drawing on the beats of Martin Garrix, Noizu, Chris Lake, and Cloonee. Syre, a self taught DJ, also was inspired by the electricity of electronic music in his youth. Now he incorporates his love for tech house, UK Garage and 2010 trap music into his style of DJing. Both of these artists have been tirelessly working to bring House back to Baltimore. Offstage Sessions was started this past summer, Bringing Boiler Room style sets to local bars once a month with guest DJs as well. They recently found a home for these shows at Locals Only, a neighborhood Bar.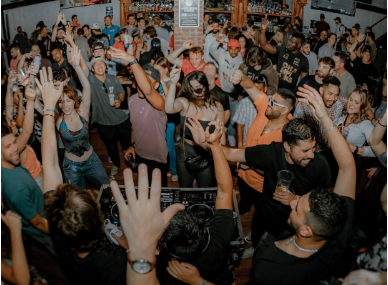 In the four months since they have started Offstage Sessions, they have already booked their first major artist, Gudfella. Gudfella is an electronic artist hailing from San Diego, California. His most recent release being "Rule the world" was remixed by Tiesto! 
I think these two are the start of a new era in Baltimore. House is making a comeback in a big way and I can't wait to see what they do next. 
Steezy

Photos by films by Felicia
 "House isn't a Sound, It's a feeling"